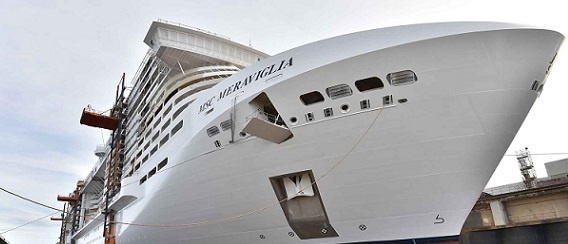 Published on 24/01/2017
Last april we communicated about the MSC Meraviglia, the largest cruise ship ever built for ship owner MSC Cruises.
This new vessel is currently in Saint-Nazaire undergoing final completion work at the STX France shipyard and will be delivered in exactly 100 days !
The countdown therefore starts today and STX France gives us the opportunity thanks to a video to visit the ocean liner and view all the various craftsmen working together onboard in perfect cooperation to ensure that the delivery will be made on schedule in june 2017.
Our VIDELIO - HMSteams are once again hard at work on this new leviathan of the seas. We have teams in several areas installing sound and lighting equipment but the most spectacular location is the famous "Promenade deck", 80 meters long, where the LED artificial sky and display panels were designed, installed and put into operation by our teams. The Promenade deck (longest ever built) will digitally mimick the sky, complete with sunrise, sunset and stars at night… you can view the Promenade at 00:22'' into the video.
VIDELIO - HMS is also in charge of the entertainment facilities on board and notably in the theatre showhouse !

We will give you an update in 100 days with more footage of this seafaring marvel !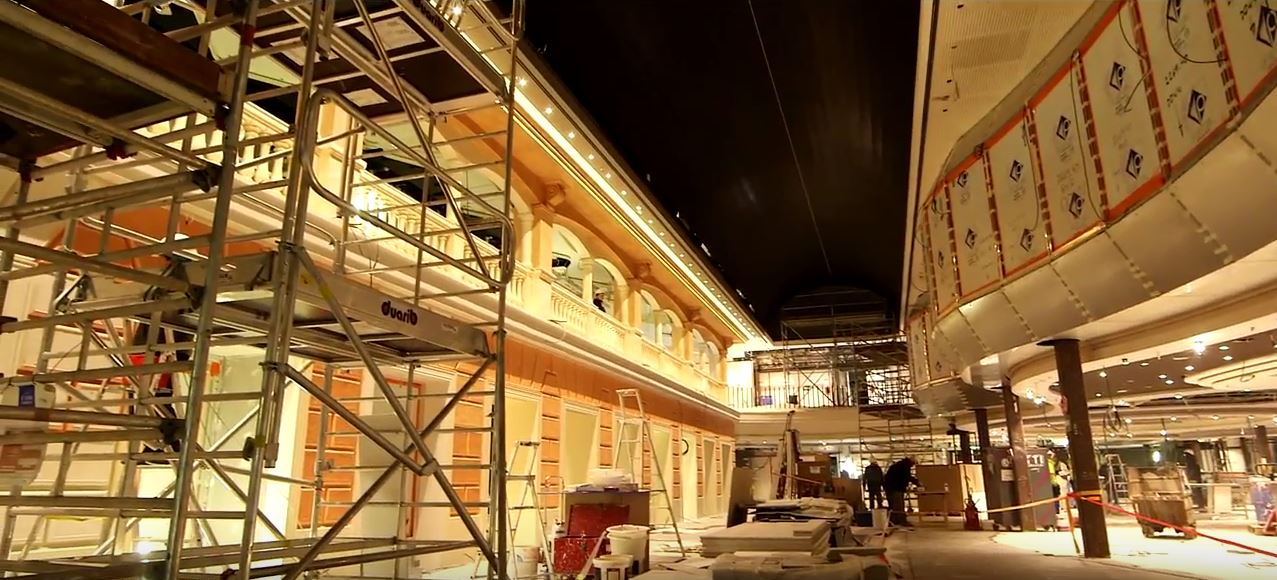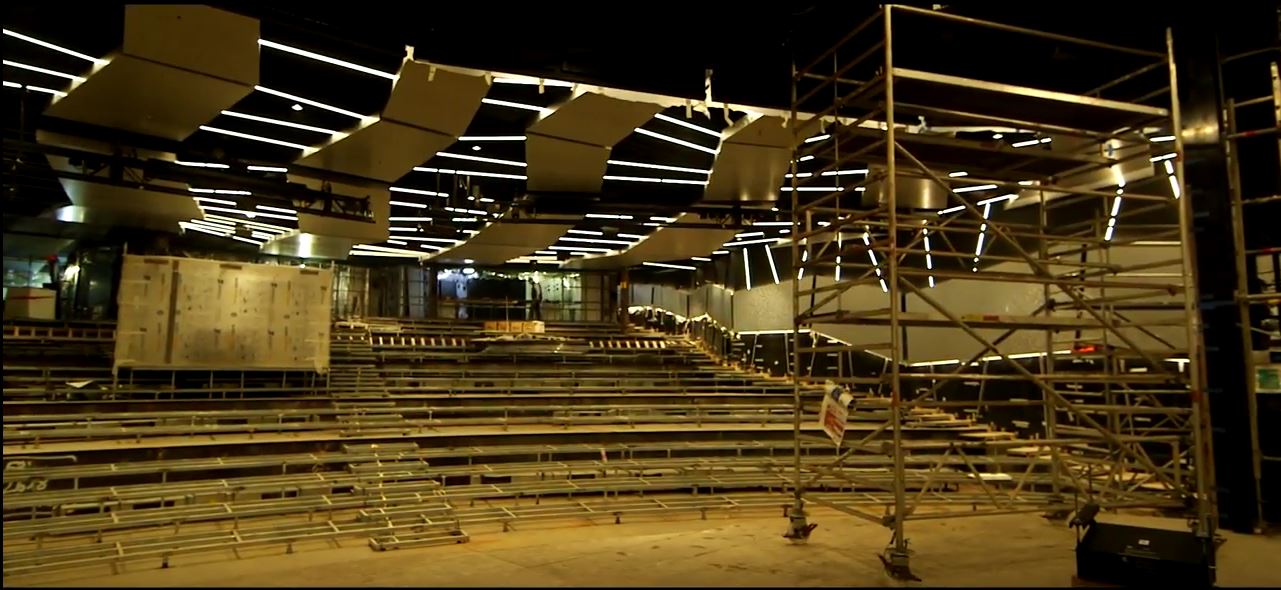 LED Sky - Theatre